LEGO's tribute to Jane Goodall
The latest gift with purchase set from LEGO is 40530 Jane Goodall Tribute, paying tribute to Jane Goodall a famous ethologist.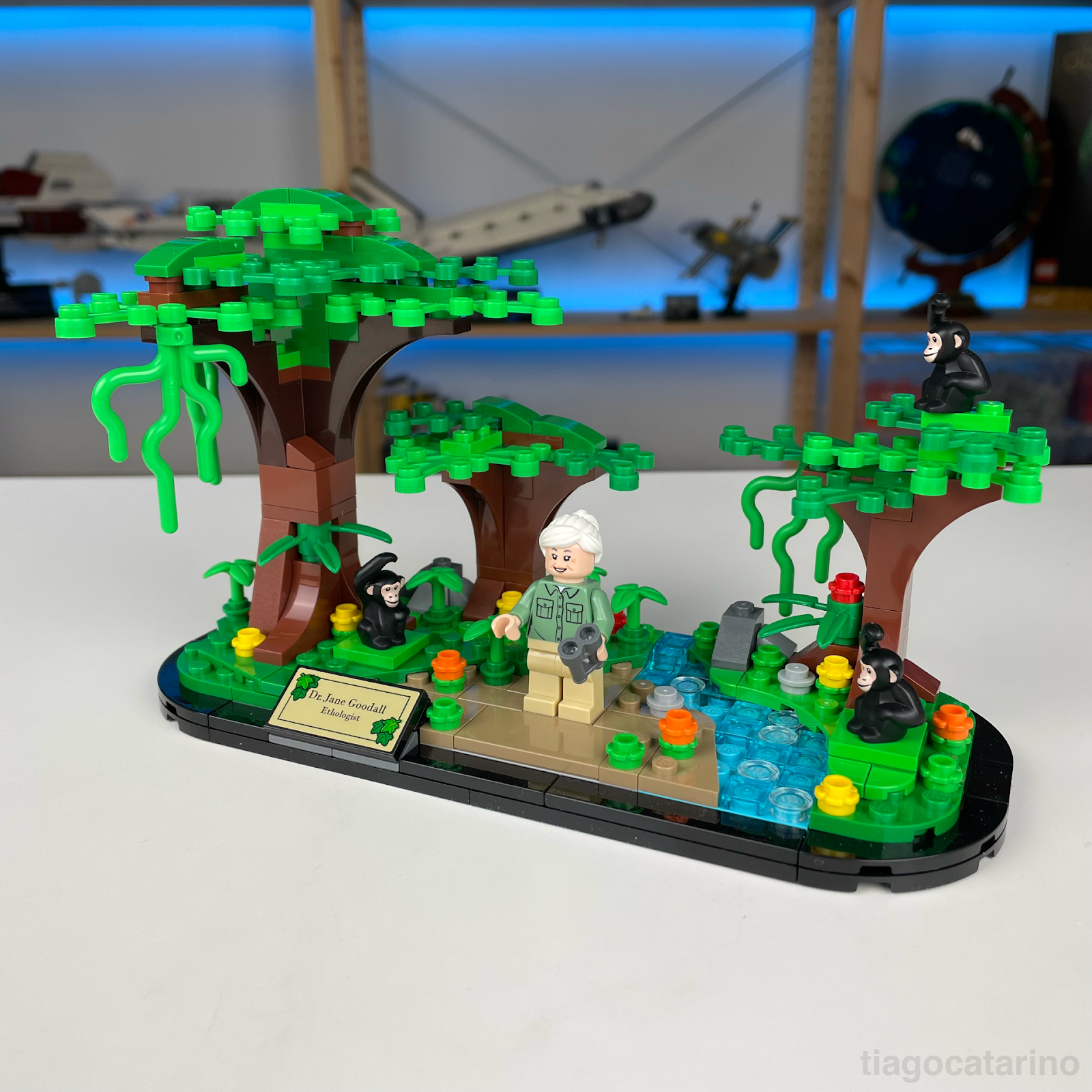 Considering last years Amelia Earhart Tribute set, it is safe to assume we will be getting more of these tribute sets in the future.
This one in particular features old Jane Goodall in a strip of jungle with a few trees, patches of grass, a small river and three chimpanzees, a LEGO moulded animal that only appeared twice before on two blind bags from collectible minifigure series, so the fact that this set has 3 makes it more desirable in my opinion.
The build is very straightforward with nothing much to talk about it, cool ideas for tree building if you need them but not much more.
In terms os pieces it's actually a good set as it comes with lots of useful plates, brown slopes and bricks and foliage elements, 26 in total, of trees grass and leaves not counting the basic 1×1 flower pieces.
One sticker is used for Dr. Jane Goodall's name plaque.
I think the idea behind these sets is really nice, and while the build wasn't incredible by any means, my LEGO fan eyes see how good this set is for what it includes in terms of useful pieces and the three rare chimpanzees. And considering it's "free" on qualifying purchases of $120 / €120 / £120 I would say it's worth making a few purchases on LEGO.com to get it as there are a bunch of cool new releases for the month of March like Boba Fett's Throne Room, New Star Wars helmets, Thor's Hammer, New City Space sets and the Creator Expert Vespa.
The offer will run from March 3rd –15th 2022.


If you're considering making any LEGO purchases please use the links below to support the channel!

Thank you LEGO for sending this set for review. Views and opinions are my own.