Halloween Cat & Mouse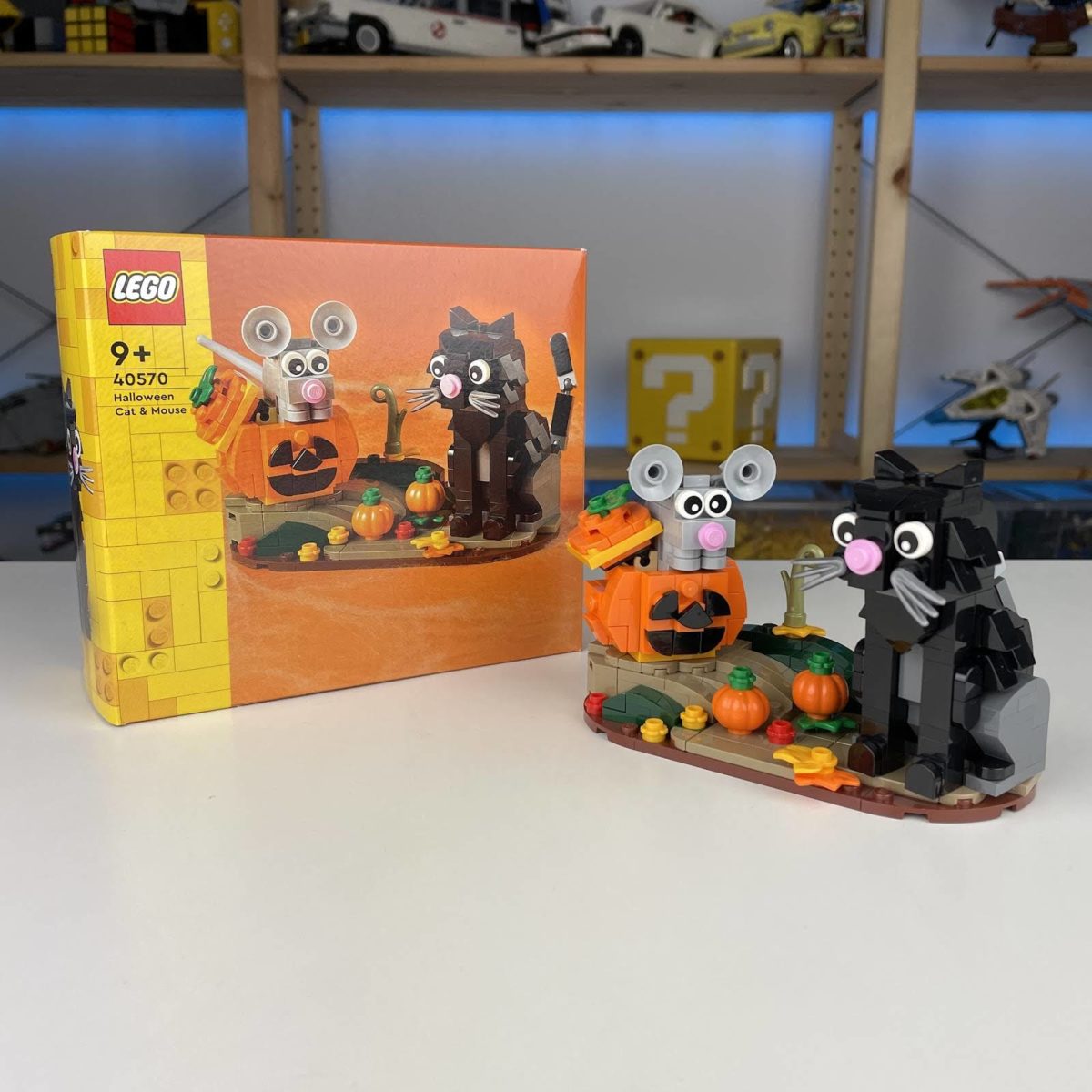 A bit too early for Halloween but LEGO already starting with the spooky season releases with some of them, like this LEGO 40570 Halloween Cat & Mouse, already out of stock in some countries!!

Why do you ask? It's an A-MA-ZING deal. 13 dollars for over 300 pieces is something you don't see everyday when it comes to LEGO sets.

The model itself is actually really cool, the base where the animals sit has an appropriate colour scheme for the season, with brown, dark green dark tan and the orange pumpkins and leaves.

The big pumpkin where the mouse sits on top is a simple yet effective build with studs not on top techniques, parts intensive with lots of small elements, and so is the mouse. Looks cute but isn't as nice looking as the cat in my opinion.

While not looking like it it's also very parts intensive which I'm fine with and considering the rather small scale there's lots of detail going on there. The whiskers made with the claw elements are among some of my favourites.
All the shapes were really well done specially the curves at the back. The tail with the exposed ball joint elements isn't amazing, as LEGO insists on not making these elements in other colours.

If you find this model anywhere you should totally get it, for the price you'll get an awesome LEGO time a cute build and lots of useful parts for your custom builds!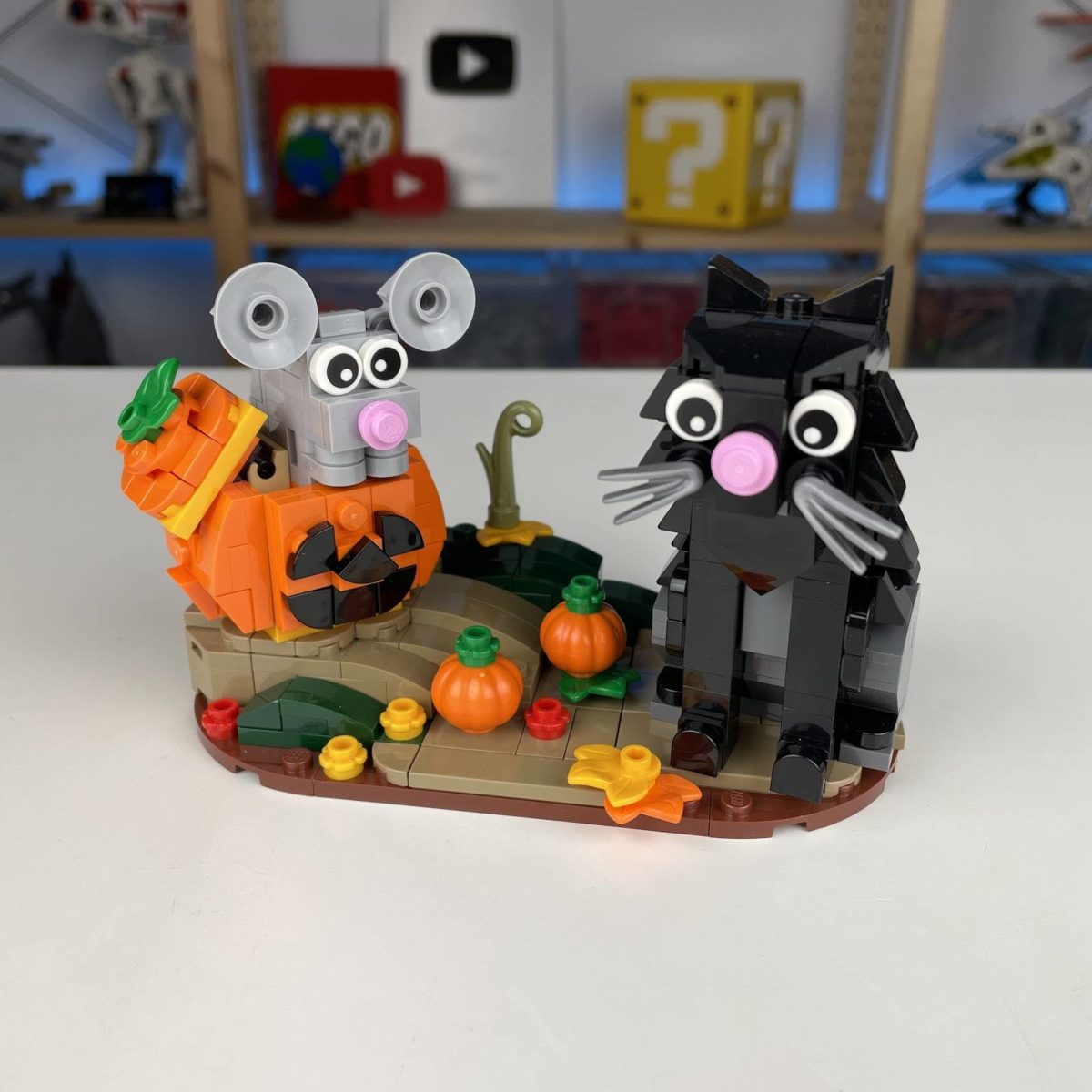 Thank you LEGO for sending this for review. Views and opinions are my own.