The Cosmic Cardboard Adventures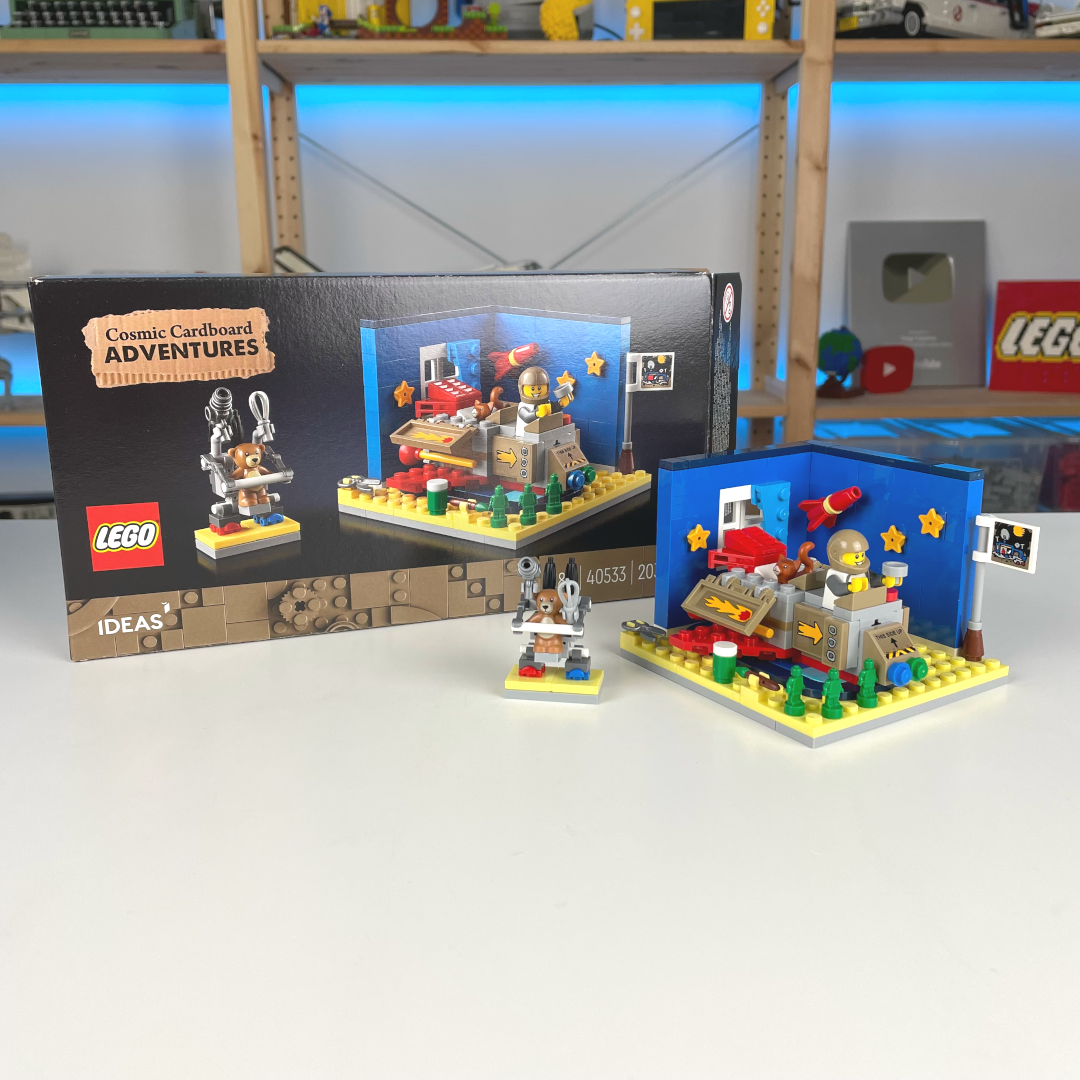 Here's the neat little set you can get for free on LEGO.com on qualifying purchases the Cosmic Cardboard Adventures.
The whole thing is the cute little story of how a kid using whatever he has available at home proceeds to build the most epic spaceship out of cardboard. The bedroom is pretty plain though I really like the stars and micro scaled rocket on the wall, some toys freshly painted green, a scissor that must have been used to cut the cardboard elements and there's also a flag with a sticker that nods to the classic space set 493 Space Command Center.
Before going into the spaceship, the kid had time to build his teddy bear a mech of sorts with kitchen tools, skates and umbrellas.
Finally the space ship itself is cute. You can kinda see how this might have been made by a kid by looking at the sticker decorations, that clearly gives this hand painted feel. I also really like the "engine" section made with 4 soda cans and two plungers, very much DIY. For a cardboard spaceship however I felt that maybe every gray element should have been replaced by dark tan elements because in my opinion, as the model stands, it doesn't feel very cardboardy if that makes sense.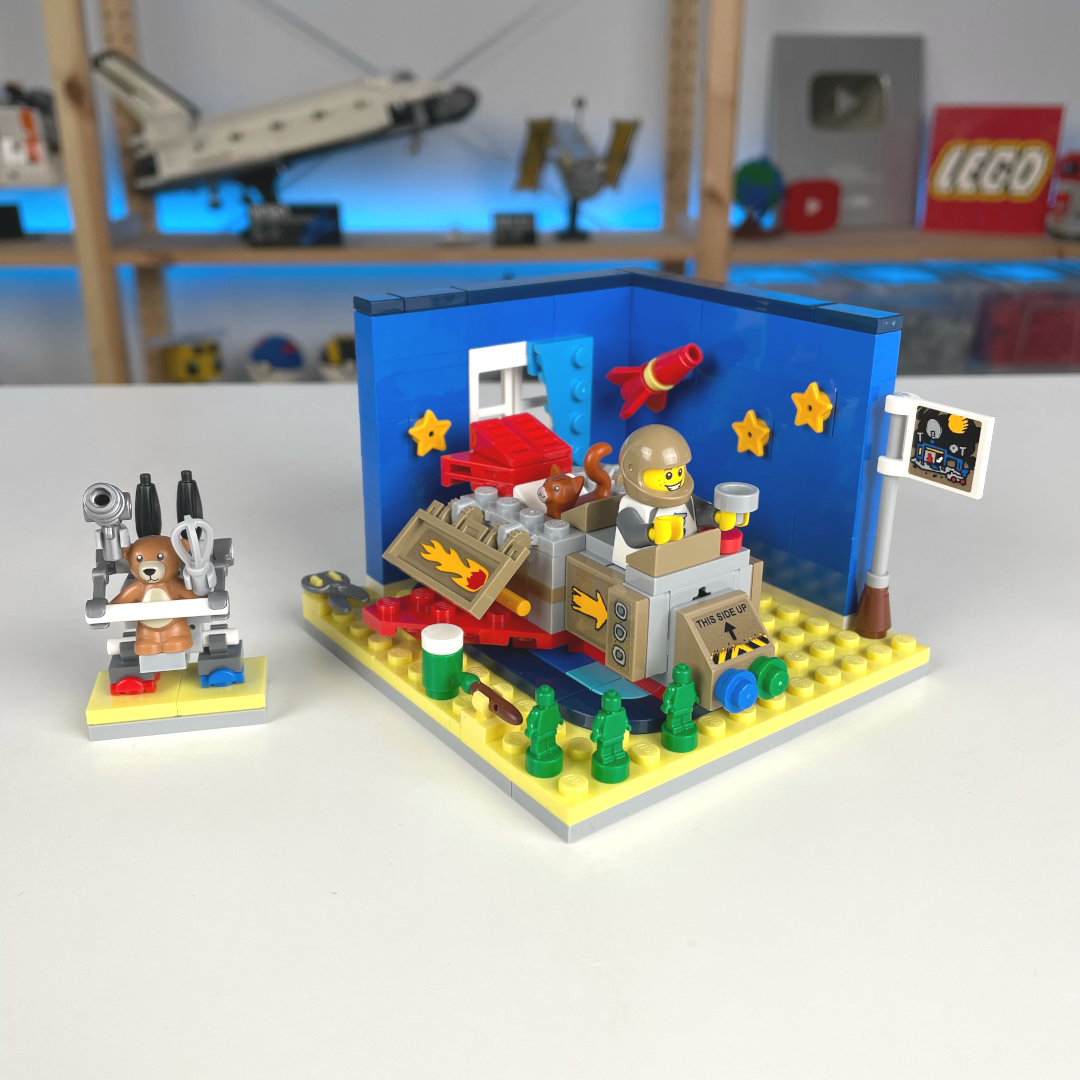 It has enough space to fit both the kid and his cat on the back seat. It's worth mentioning the kid's torso element features yet another classic space LEGO set, 918 One Man Space Ship so the nostalgia value on this set is high, if you care about Classic Space at all.
11 stickers for such a small model feels a bit much, but besides that, and considering it is a "free" set if you make purchases over 160 at lego.com its a very interesting and cute LEGO model for sure!
The timing however is the major downside of this offer since it will only be available while supplies last until the 30th of May, just a day before all of the major June releases (aka Optimus Prime).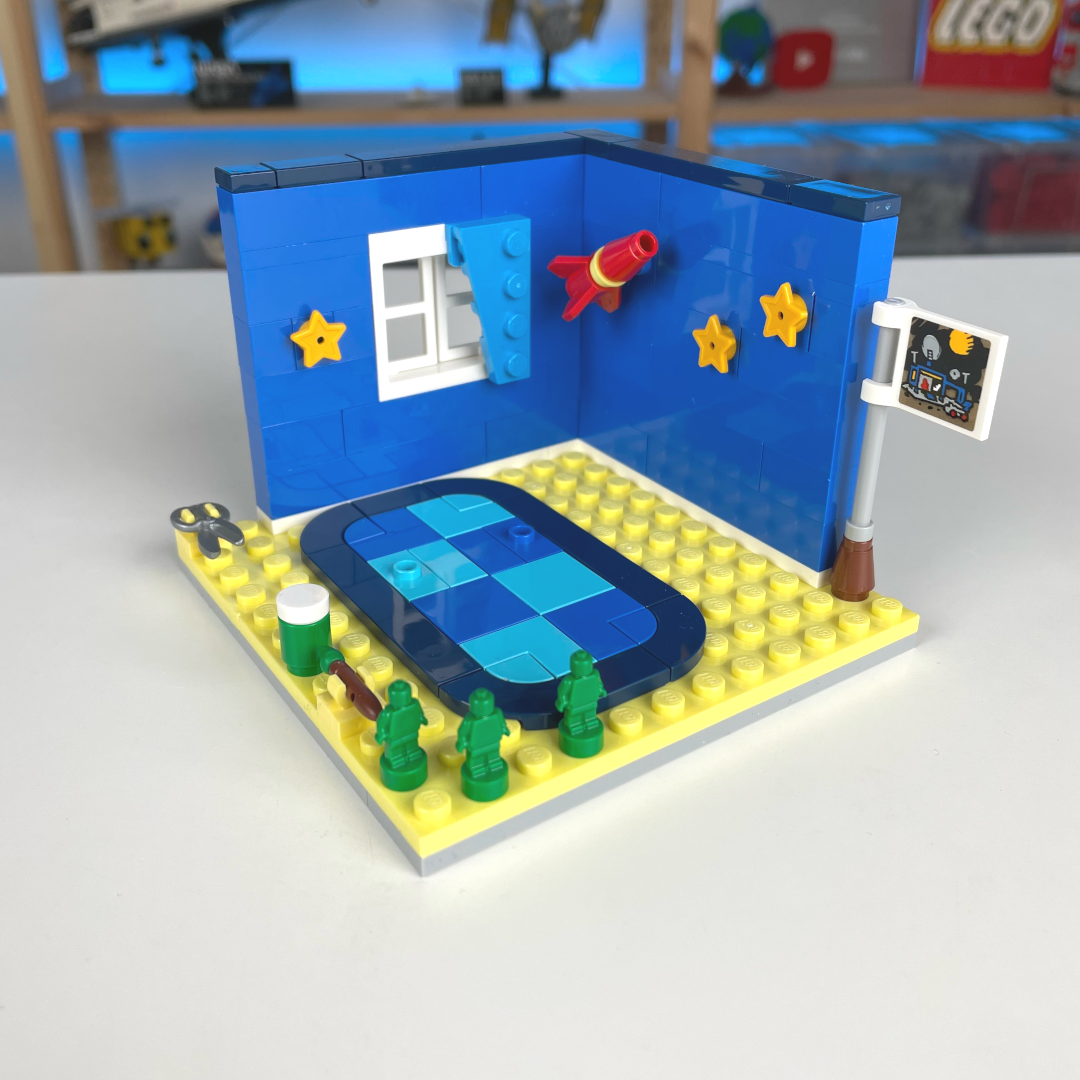 Thank you LEGO for sending this for review, views and opinions are my own.

Head over to your local LEGO.com store using the links bellow to try and get your copy of Cosmic Adventures while helping the channel along the way (affiliate links):