The Guardians Ship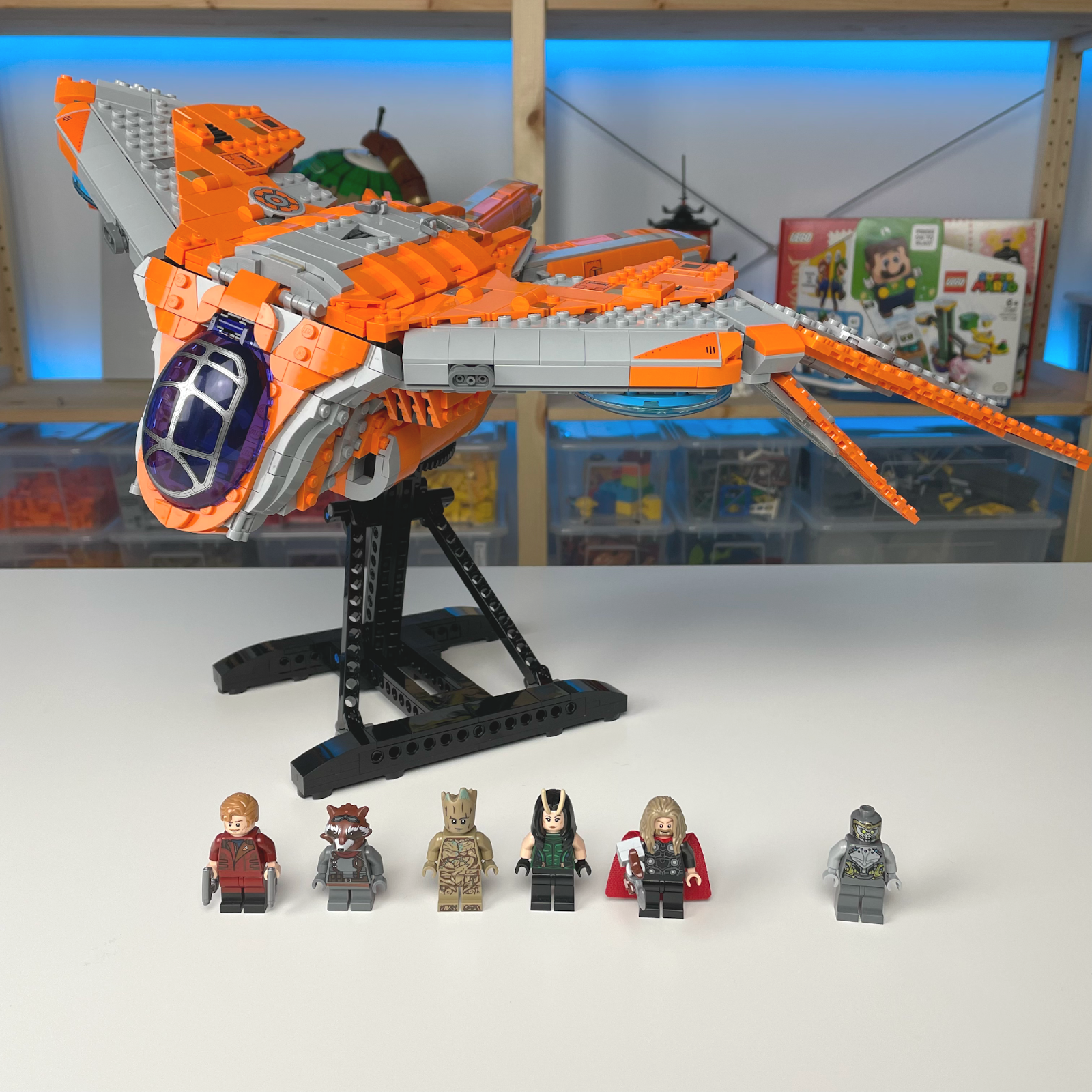 LEGO 76193 The Guardians Ship is probably the best looking space ship LEGO has ever done, and I'm glad it is considering how Star Wars has been keeping the space ship monopoly of LEGO sets in the last years.
The building experience, something I highly value as you might know is top notch on this one! For such a big model there's a surprisingly low amount of LEGO Technic used all around which I love, and the weird angles that this model goes on so many places is really cool.
The model looks incredible, maybe it's the colour scheme I'm not sure but there's something that just draws your eye to it. I particularly like the back engine section with the flaps on the sides of the engines that can be opened and closed, but the mechanical arms that attach to the main body of the ship and adjust themselves depending on how much you angle the back engines is a really really good detail!
There's a little bit of an interior that let's you fit all of the 4 guardian minifigures included in the set. Thor will have to stand though. It's a bit crammed but very well detailed and it's just a nice thing to have, considering the minifigure scale of the model.
Talking about the minifigures, the selection on this set is great with Star Lord, Rocket, Groot, Mantis, Thor and a Chitauri on the villains side of things. It's a shame Drax and Gamora weren't included for the full Guardians team and there's no other set currently where you could get those two which is a missed opportunity from LEGO I think if they were to just include another smaller priced LEGO set with those characters, that would be a must buy for Marvel fans with completion wishes.
The set also has a stand included which let's you adjust the angle at which you display the Benatar. It's a shame it doesn't have a UCS style plaque in there, as it surely deserves to be among those models.
Overall I feel this is an incredibly LEGO model, building wise, minifigure selection, part selection and value for money. If you're thinking about making a LEGO purchase, have money to spare but aren't exactly sure what to get I would totally recommend you getting this one, and if you know me, you know that's something I don't often say about LEGO sets!
Thank you LEGO for sending this for review. Views and opinions are my own.
If you wish to buy the Guardians Ship LEGO set, consider using the links bellow to support the channel.

If you wish to buy the Guardians Ship LEGO set, consider using the links bellow to support the channel.